welcome to my swap addiction
here is what I have right now:
*an unBRA from Decent Exposures, black, 100% cotton, size 40E, too big for me, tried on but never worn or washed
*tiny little baby t-shirt made of wool; this is one of my favorite thrift store finds ever and it fit Liam til he was about 16 pounds or so. it's incredibly soft and cream colored. It is not 100% free of faded spit-up stains and very tiny holes on the sleeves, but it is 100% wool and very cool/warm
*men's size S button down long sleeved shirt from Structure, 100% cotton, white with a blue & muted grey-green pattern, very cute & prep school boyish, I used to wear it for that "I'm wearing my boyfriend's clothes" kind of look.
*you say you've always wanted a sweater dress? well here are TWO of them. one is a size M, dark brown, lambswool/angora, past knee length but has a tiny hole near the neckline; the other is cream colored, by Bennetton, way past knee length, no size but it's certainly big...
*2 housedresses in psychedelic prints, mainly orange, pink & green
*psuedo-Docs, little black mock combat boots by Dolci's, size 6, very cute & kinda dusty, missing one lace
*vintage dress in size 20, light blue with white polka dots, silky and sweet
*drop waist dress from the limited, size L, long sleeved, black & green floral
*cute little pink polyester mini dress from the late60s-early70s, it was my mom's, floral arms & collar, otherwise solid pink, no size but I'd say it's for a small & skinny grrl, sizes 2-7 maybe? It's very Jan Brady. It also has a few small smudges on the front, and one on the back - not what I'd call noticable, but maybe a problem for some. Me, I wore it smudged.
*A Charlie Brown Christmas video

***"needs work" specials!!!***
*a partially sewn coverall thingy for an adult in a wild print: hot pink with black and white cows all over it - buttons down the front. (short)sleeves and leg-hems are unfinished.
*brocade vintage dress that is dark green over blue-green, coming apart at the seams on the sides on the bottom, and coming away from the zipper in back. gorgeous fabrice, around a size 6-8, short sleeves, knee length, v neck

I am cool with simply being reimbursed for shipping or with making an equitable trade.

what I'd like:

I am almost always needing more clothes that fit Nash (5T, 6) and that fit me (10/12/14). Nash especially could use some PJs! Nash prefers natural fibers and I prefer dark colors.
I would love issues of Bitch magazine, old or recent or whatever. Also any issues of the original Sassy mag.
I would love copies of feminist zines.
I would love some MUSIC, mix tapes or CDs or tell me what you have; I'm actively seeking Let It Be (replacements), and Pleased to Meet Me, and also anything by the Modern Lovers on tape or cd.
I would love me some CLOGS, black would be best but colors are potentially interesting, or closed-back clogs, or just clunky clog-like shoes, in size 7-7.5/38; also men's Doc's or similar shoes or boots, in a size 10.5-11, and little kid's shoes or boots in size 9.5 or 10.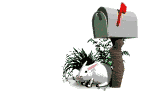 soapgrrls: check out my homemade soap
home: all about me